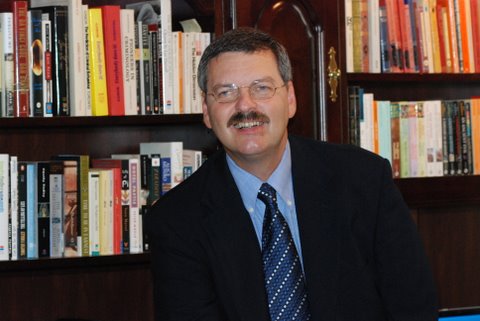 Thomas Gabor is President of Thomas Gabor, LLC, a criminal justice consulting firm based in Florida. Dr. Gabor served as a Professor of Criminology at the University of Ottawa, Canada from 1981-2011. He holds a doctorate from Ohio State University and has received the American Society of Criminology's Gene Carte Prize for his research on Crime Displacement. The Department of Homeland Security has designated him as an individual of "Extraordinary Ability." He has also been inducted into the Canadian and Criminology's Who's Who and has been nominated for several teaching awards.
Dr. Gabor served on the Editorial Committee of the Canadian Journal of Criminology and Criminal Justice from 1990-2010. He is a recognized national and international expert in the areas of firearms and public safety, armed robbery, and crime prevention. He has published over 200 books, research reports, journal articles, and media articles and, in a study published in the British Journal of Criminology, was listed among the most influential criminologists in the English-speaking world. Dr. Gabor is the author of the acclaimed Confronting Gun Violence in America and has contributed a chapter on Firearms and Violent Crime to the Encyclopedia of Criminology. His work has been published or featured by such outlets as the BBC, Fortune Magazine (contributing writer), Democracy Now, LA Times, Orlando Weekly, Tampa Bay Times, Palm Beach Post, South Florida Sun-Sentinel, the Miami Herald, and numerous international publications in Canada, the UK, Australia, France, and Spain.
Aside from his academic work, Dr. Gabor has served as a consultant to many international and national organizations. He has provided advice to the United Nations, Lord Cullen's Inquiry on firearms policy in the United Kingdom, the Department of Justice Canada, the Canadian Firearms Centre, Palm Beach County's Criminal Justice Commission (Florida), League of Women Voters of Florida, Public Safety Canada, Canada's Border Services Agency, and the Correctional Service of Canada. He has testified in front of the House of Commons Justice Committee and the Canadian Senate and has served as an expert witness in a number of criminal and occupational safety cases. He is a frequent public speaker, has a large network on social media (Facebook), appears regularly on numerous television, radio and podcasts, and often contributes op-eds in the print media.
Groups and organizations that have invited Dr. Gabor to speak include multiple chapters of the League of Women Voters and Moms Demand Action for Gun Sense in America, March for Our Lives, Concert Across America, the Brady Campaign to Prevent Gun Violence, several chapters of the National Council of Jewish Women, Democratic Party clubs, several congregations of the Unitarian Universalist Church, numerous synagogues, interfaith and atheist groups, community groups, and many other organizations.
For more information on Dr. Gabor and his company, please visit thomasgabor.com.